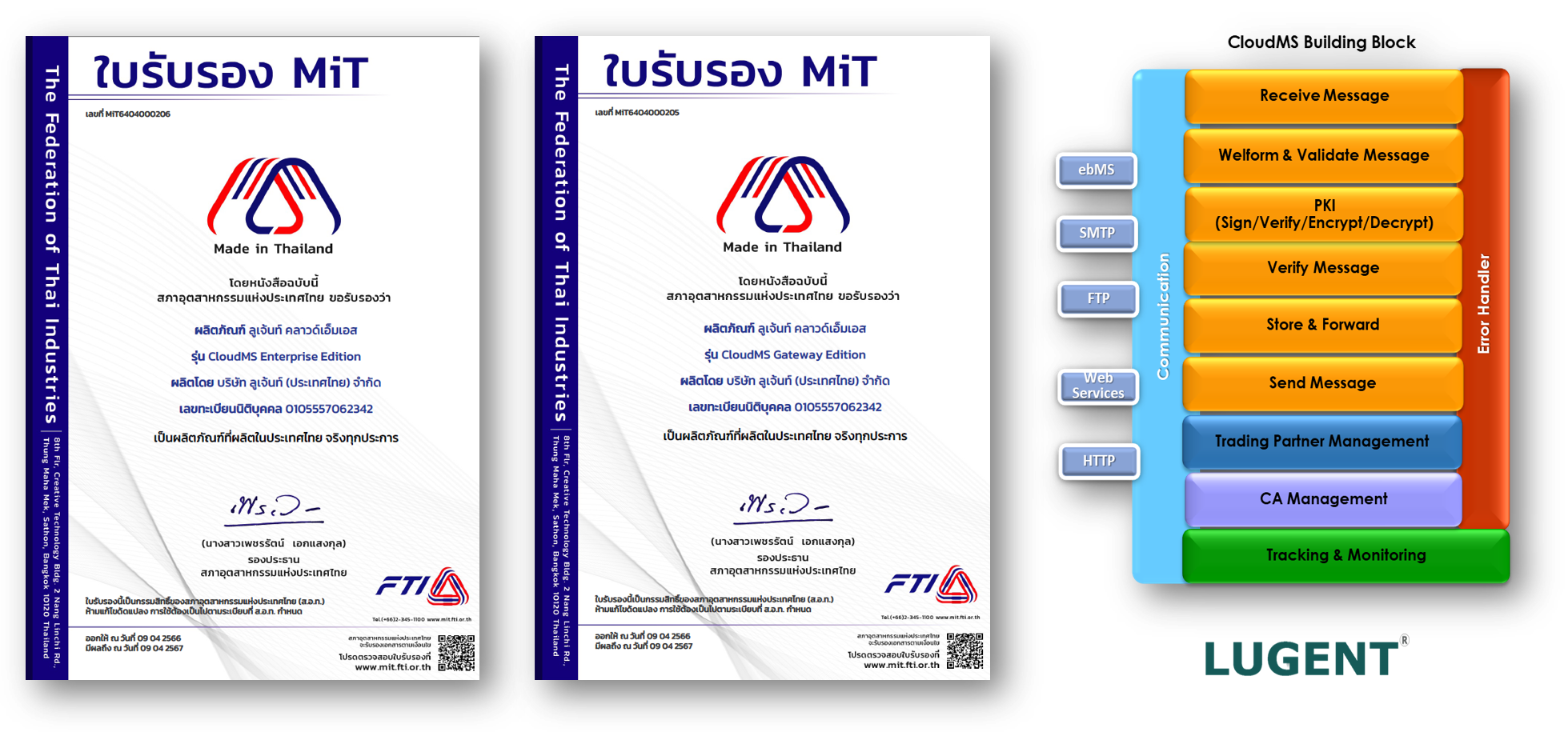 CloudMS E-Business Solutions


" The Unified ebXML Messaging Gateway Service Solution "
Product Overview
Modern Federated Service Oriented Architecture (SOA) enables service consumers and producers to exchange messages via XML-, SOAP-, and RESTbased communication across independent business domains. For successful Federated SOA deployments, ease-of-system integration without compromising security is paramount. XML Gateway products, such as Webservice Interface Broker, provide the necessary features for secure, rapid and scalable integration within an enterprise and across corporate domains.
Extensible for New Requirements
CloudMS provides a Simple Plug-in Architecture (SPA) specification to reduce implementation efforts for business requirements change. Quickly, the message gateway can bridge to the backend applications of an enterprise and make them converse with the world.
Key Benefits
Flexible for changes in business process

Fast implementation and customizable

Web-based GUI status tracking tool

Develop and monitors complex business transactions

Provides broad support for standard protocols

Enables you to manage against service level agreements

Offers a highly scalable and flexible architecture

Easy to install and configure

Platform Characteristics
1. Multiple Messaging Formats
CloudMS provides individual modules to handle different message protocols (e.g. SMTP, ebXML MS, etc.). Regardless of the difference of the message formats, they can all be operated simultaneously in the common CloudMS platform, managed by a unified environment.
2. Reliable and Secure Transmission
CloudMS executes public standards, like ebMS and Web service, that enable reliable and secure information trasmissions with multiple levels of delivery reliability including once-and-only-once and best effort.
CloudMS supports non-repudiation through the use of digital assured of the contractual standing of the message.

4. Standardized Programming interface.
One standardized programming interface simplifies the setup for message delivery of different messaging formats and transport protocols.
Message Service Handler (MSH) implementation in compliance with the OASIS ebXML Message Service (ebMS V2) standard to ensure reliability and validity of business document exchanging activity.